Since most events have been cancelled due to the coronavirus, we're changing things up just a bit. Instead of the usual concerts, wine walks, theater productions, etc, we're giving you some fun ideas for things you and your family can do while still practicing social distancing. Enjoy!
Are your kids starting to go stir crazy with no school and social distancing? This article has some great ideas (125 in fact, wow!) for keeping kids entertained during these times. Some fun things on the list include making a cardboard fort, FaceTiming family members, taking virtual tours of national parks and museums, and so much more!
---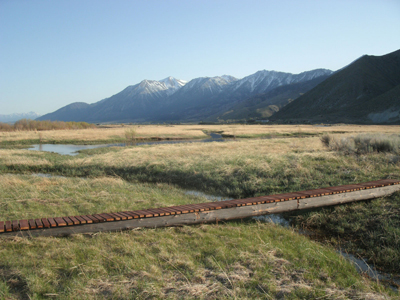 Go for a Hike!
As long as you make sure to maintain social distancing and don't go in large groups, hiking is a great way to stretch your legs and get some fresh air! The Carson Valley Trails Association maintains some great trails in the valley. Click here for a list and to be able to download the trails map.
Try a New Workout
There are TONS of free workouts all across the internet. You can search Google or YouTube for anything you might want to try. Yoga? Pilates? Latin dance? The possibilities are endless! You can also try FitOn, a free fitness app. Yep, that's right, all the workouts are FREE and you can screencast it to your TV.
Try Your Hand at Woodworking
Have a bunch of scrap wood lying around that you've been meaning to deal with? How about trying out one of these simple woodworking projects from FamilyHandyman.com! Only a few common tools are required.
Get Your Yard Ready for Spring
Have you been delaying your annual yard spring cleanup? Now is the perfect time to get at it—and get some fresh air too! Not sure what things you should be doing in the yard this time of year? Check out Moana Nursery's maintenance calendar for Northern Nevada specific tips.
Learn a New Language
Some of you may be finding yourselves with a lot of extra time on your hands. Solution? Learn French so you're all ready to visit the Eiffel Tower in Paris when this is all over. Not into French? That's OK! Duolingo (also FREE) has TONS of languages you can test out. Spanish, German, Japanese, Greek, and more!